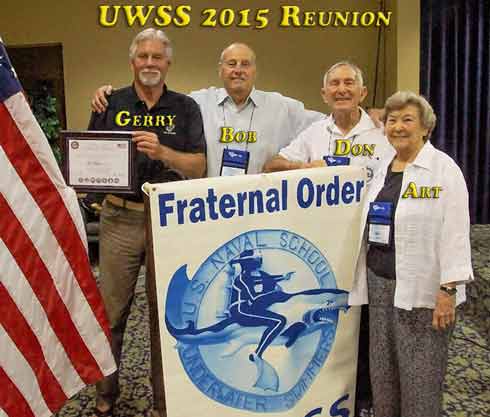 Another great reunion in Panama City, Florida was enjoyed by 120 members and guests as the Naval Support Activity hosted us for a third time on May 14-17, 2015. A big thank you to reunion chairman, Aaron Farrior, and his helpers, Gerry Flowers, Bob Holmes, Doug McGill, and Don & Art Stone, for a very successful and fun 2015 reunion
Most of the activities were at the Main Deck. The weather was good and the open air deck was a pleasant place to be day or night. At Thursday's Ice Breaker and Friday's Barbeque members spent time reconnecting with old friends and enjoying the drinks, the good food, and the camaraderie. The logo store was a busy spot as members stocked up on gear.
Friday was tour day with visits to the Naval Diving and Salvage Training Center, the Experimental Diving Unit, the NSA Dive Locker and the EOD Locker. After a welcome by CDR Hung Cao, we had guided tours of the facilities.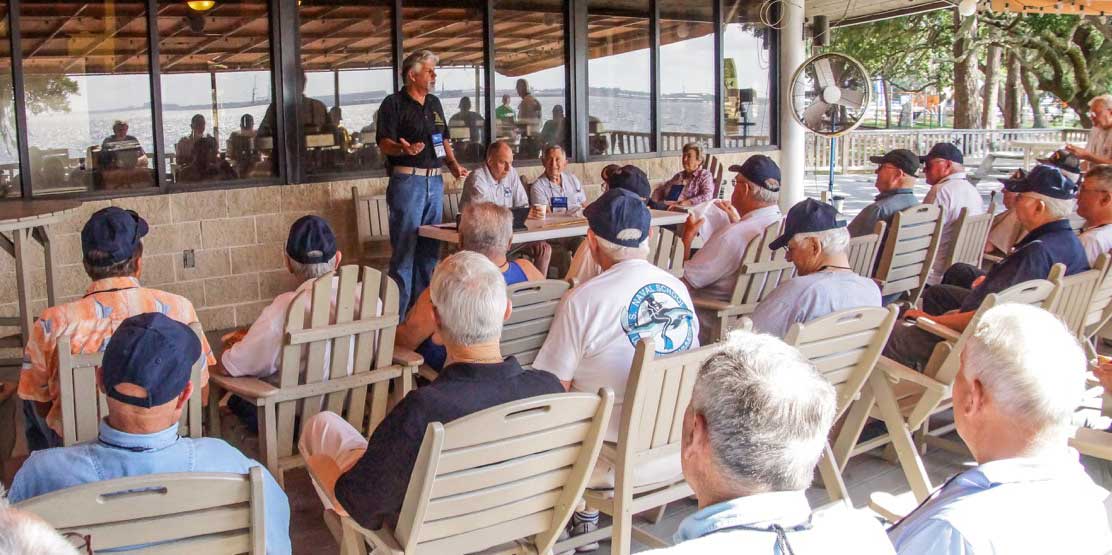 The Business Meeting was held on the Main Deck Saturday morning. The first order of business was election of officers. A very big "Thank you for your service" goes to the retiring officers, Bob Holmes and Gerry Flowers for nine years of service as president and vice president, and Don Stone for fifteen years of service, seven as president and eight as Secretary/Treasurer. The members who stepped up to fill their shoes are President - Robert Bureker, Vice President, David Byers, Secretary Treasurer, Robert Shouse Jr.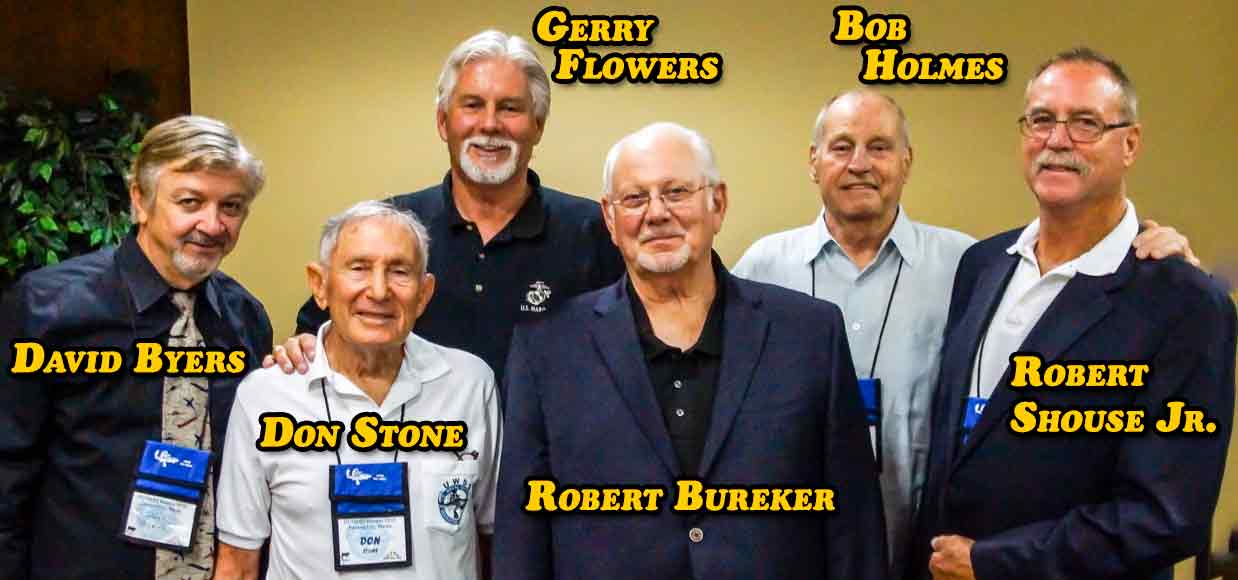 The San Diego area was selected for the location of the next reunion. Dave Gholson volunteered to check out venues and was appointed Reunion Chairman.  May 2017 was selected for the reunion date with exact date to be decided later.
The Long Glass Club was the site of the Banquet Saturday evening. We were welcomed by a magnificent cake display which was as delicious as it was beautiful! Master of Ceremonies Larry Bailey got the program under way with the flag presentation by Thomas Keith. Tom ended with a video presentation of the story behind the song "God Bless America" and a performance of "God Bless America" by Kate Smith. The POW/MIA White Table presentation was delivered by Janet Hassinger. After a break for  dinner, Emcee Larry Bailey intruduced the Keyote Speaker, Bill Finlay, known to some as Wild Bill Finlay.
Gerry Flowers and Bob Holmes presented beautiful certificates of appreciation to all who helped make this reunion a success, with a special one going to Reunionn Chairman, former Chief Master Sgt. Aaron Farrior, USAF Pararescue.